OK-LCC Avia 14-24 (c/n 703111)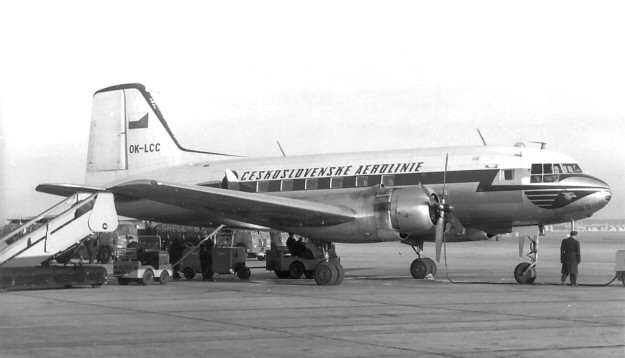 This was the Ilyushin IL-14P built under license in Czechoslovakia. Hungarian aviation historian
Endre Zsaludek points out that Czechoslovakia produced both the IL-14P and Il-14M versions,
the Avia 14-24 being the equivalent of the shorter fuselage IL-14P.

An ex Czech Air Force air-
craft bearing this registration is on display near Libhost in the Czech Republic, but it is possibly
a different machine from the one above, seen in the early 1950s at London Airport.