OK-AIR Fokker F.XVIII (c/n 5311)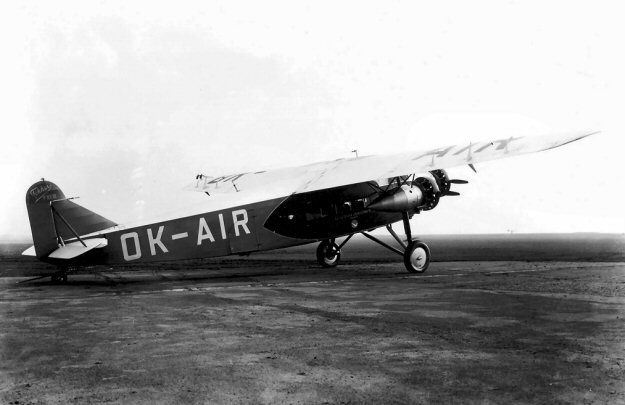 OK-AIR was the former PH-AIR. It was sold by KLM to CLS in 1936 (along with PH-AIQ
which became....guess what? OK-AIQ). The image above is courtesy Fokker Aircraft B.V.
These machines were used the prestigious Prague to Berlin and Vienna routes. When Germany
overran Czechoslovakia in 1939 (well, Chamberlain called it a "political, not a "military" solution)
all of CLS' and CSA's fleet were absorbed by Deutsche Luft Hansa. DLH continued to operate
the Fokker and it was re-registered D-AAIR. The "AIR" connotation was obviously well liked.
This machine was the subject of Player & Sons International Air Liners 1938 cigarette card
set (No 11) and I append below a rendering of this image (I just love the bus).