OK-AFA Avia (Fokker) F.VIIb-3m (c/n 1)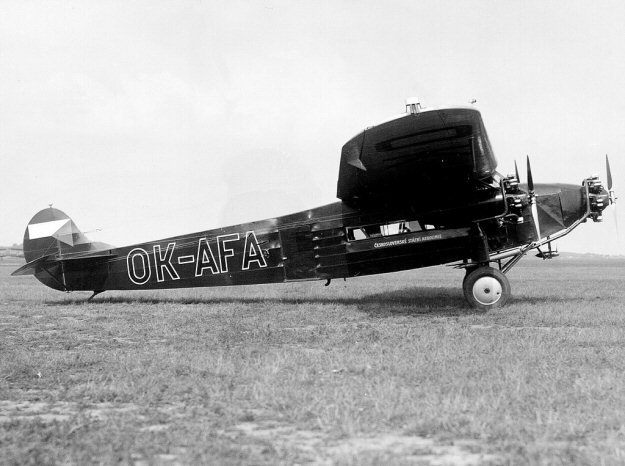 Ceskoslovenske Statni Aerolinie (CSA) was formed as early as 1923 with a route from Prague to
Uzhorod, via Bratislava and Kosice. D.H.50s and Farman aircraft were used. In 1930 the Avia
concern in Czechoslovakia obtained a license to build the ubiquitos Fokker F.VIIb-3m and built
over twenty of these machines for CSA, CLS and the French airline CIDNA. OK-AFA was the
first for CSA. It was withdrawn from service in 1938. This image is courtesy Avia Aircraft.