OH-VKL Karhumaki Karhu 48 Bear (c/n 6)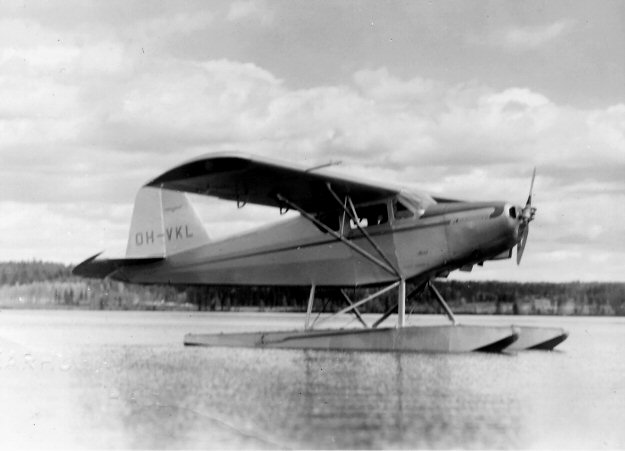 The three Karhumaki Brothers were something of an aviation legend in Finland. Before WW II
they founded an airline as an adjunct to their aircraft overhaul and aerial photography business. In
1948 they designed and produced the Karhu 48 as a utility type aircraft designed for "bush" services
in the north of Finland. In the event plenty of ex-military aircraft became available and the project
was not pursued. Only two Karhu 48s were built. OH-VKL was the second - the first was
OH-VKK. This rare photograph, acquired from Karhumaki Airways in the early 1950s shows
the machine on floats, although it was equally at home on wheels or skis. I believe this aircraft was
later updated in some way and received the designation Karhu 48B, being re-registered OH-KUA
at that time. The Finnish Aviation Museum at Vantaa has this latter aircraft on display in its exhibits.