OH-VKC Douglas DC-3D (c/n 42970)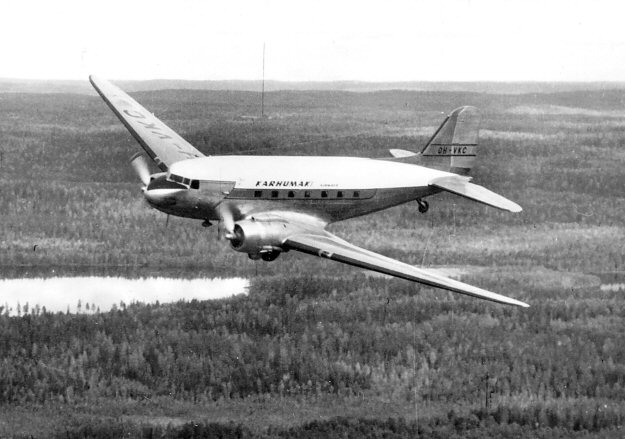 One of Karhumaki Airways DC-3s seen departing Helsinki Airport in the early 1950s. The bank to
port is presumably to avoid the radio transmission pylon seen in the middle backgound. The airline
had three DC-3s at the time, OH-VKA/B and C. The first two were ex-SAS machines, although
OH-VKC had been built new as a DC-3D after WW II and delivered intially to Air France as
F-BAXA. From there it went to Middle East Airlines in the Lebanon (as LR-AAV, later OD-AAV),
and then to Sweden as SE-EGR before being acquired by Karhumaki. It was later moved to out-
side storage at Aarhus, Denmark, but I am not sure what became of it finally.