OH-LRA Convair 340-40 (c/n 40)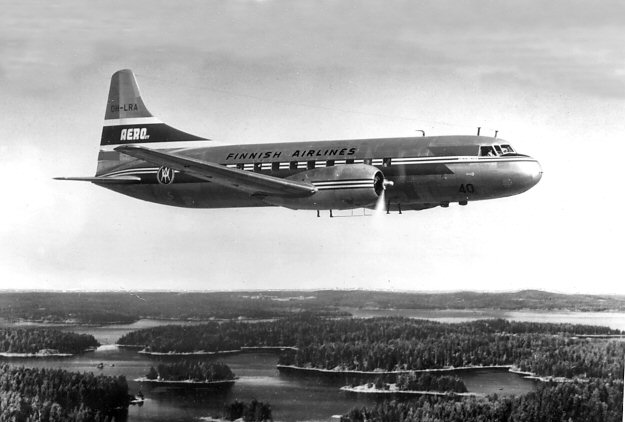 In 1953 Aero O/Y Finnish Airlines ordered three Convair 340s. Notable in this shot is the
titling of "Airlines". Now one, in lieu of the two words used in 1940s. All three (OH-LRA.
-LRB and -LRC) were updated to Convair 440 standard in 1956, when the airline purchased
three purpose built Metropolitans. The shot below evokes memories of European airports
in the 1950s and shows OH-LRA along with a Sabena Convair 240 and a SAS DC-3 at
Dusseldorf.Lohausen. I am showing this image at slightly larger than my standard to enhance
this rather nice panorama. In 1971 OH-LRA was sold to one of those mysterious CIA-type
companies (in this case Tri-Nine Corporation) whose "leased" it to Air Cambodge. Two years
later, on 12 June 1973 it was destroyed in a rocket attack at Phnom-Penh, Cambodia.