MC-ABA Airspeed A.S.65 Consul (c/n 3331)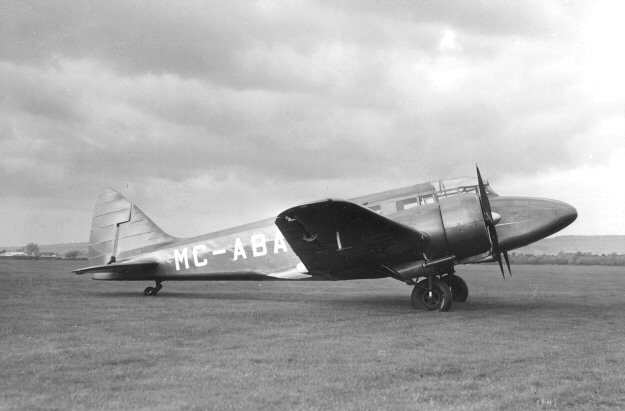 I suppose aircraft were (and still are) registered in Monaco for tax purposes since clearly there is
no airport within its 485 acres. I assume that they were probably based at either Nice Airport or
small fields in that area. Nowadays (and with the registration markings changed to 3A-), most of
the machines thus registered appear to be helicopters, which can, at least, land within the Principality.
Anyway, in the event, this Consul never did take up residency in Nice or anywhere near it. This
aircraft was the former Airspeed Oxford LX559, and was civilianized in 1947 as G-AJAX. After
being registered in Monte Carlo (probably a ploy) it wound up in early 1949 as part of the nucleus
of the newly formed Israeli Air Force, and was given the serial number 2804. It is reputed to have
been struck off charge in 1965.


Via the magnifying glass...............c/n 3331 ex LX599 to G-AJAX 10-1-47, allotted MC-ABA but ntu and eventually sold to Israeli Air Force 8-4-49 where it was serialled 2804 and was probably retired April 1956.