M-CAMA Fokker F.VIIb-3m (c/n 5243)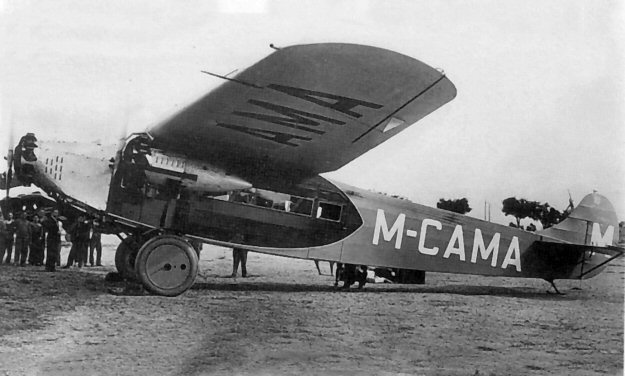 Compañía de Líneas Aéreas Subvencionadas S.A. (C.L.A.S.S.A.) was formed in 1928 as a psuedo
nationalist airline for Spain under the de Rivera dictatorship. Some early Junkers and Rohrbach
Rolands formed the amalgamated fleet until 1931 when the above machine, along with another,
M-CPPA was acquired. C.L.A.S.S.A. was dissolved in 1932 when a new national airline -
Lineas Aereas Postales Espanolas (LAPE) - forerunner of today's Iberia, was founded.