LX-LAB Douglas DC-3 (c/n 13847/25292)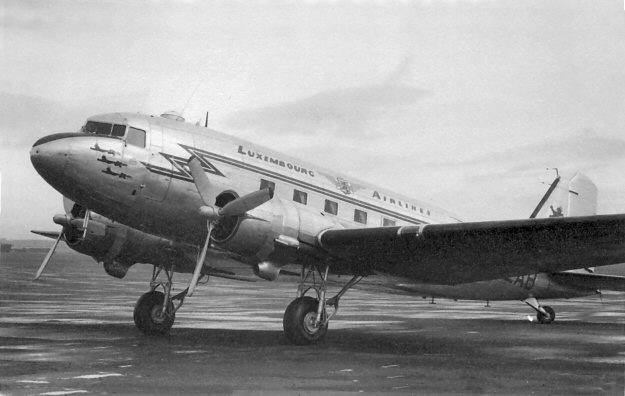 That Luxembourg Airlines had strong technical and financial ties with Scottish Aviation Ltd is
evidenced by the livery carried on this DC-3. The airline was founded in 1948 with two DC-3s
(the other being LX-LAA). Services were flown from Luxembourg to London, Zurich and
Frankfort on varying days of the week. The carrier was re-organized in 1961 to become Luxair.
LX-LAB was a former C-47A-30-DK (43-48031) delivered to the RAF as Dakota III KG748.
It was civilianized in 1948 as G-AIOD for Scottish Airlines who seconded it to the newly formed
Luxembourg carrier. It later was sold in neighboring Belgium as OO-APB.