LN-PAW Douglas DC-4 (c/n 10380)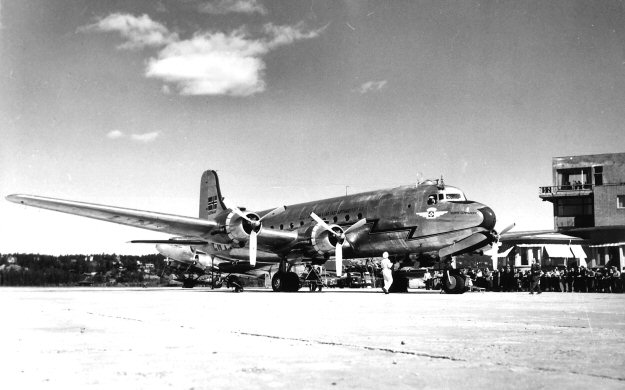 Another image where I had to resort to the name to correctly identity the rego. This is Braathens
SAFE

"Norse Commander"

at Oslo, probably on the day of its inaugural service from that city
to Hong Kong, judging by the crowd of well wishers on hand. Braathens South American and Far
East Air Transport A/S was founded in 1946 by Norwegian ship owner Ludvig G. Braathen as a
charter company operating flights to the Far East and South America. Initially they were used to
dead-head (or position) his steamship crews, but later led to general charters. LN-PAW was
an ex C-54A-15-DC which had been purchased from KLM (ex PH-TAC) in 1948. It was sold
to Seaboard & Western Airlines as a freighter in 1952 becoming N1552V.