LN-NAE Douglas DC-3 (c/n 12372)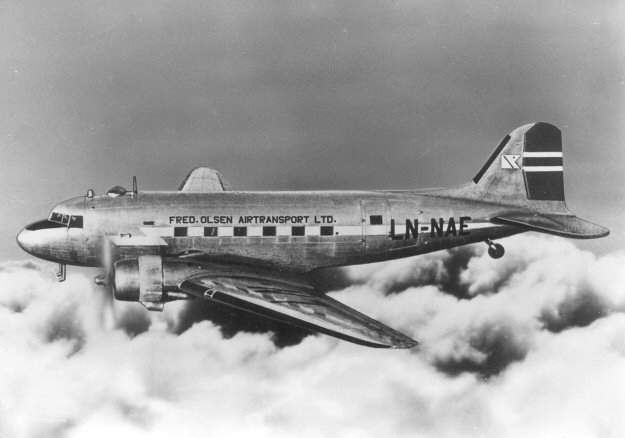 This image came from a post card acquired from Fred. Olsen Airtransport Ltd in the late 1940s.
It always looks a little "doctored" to me. A noted (and still current) shipping company, Fred
Olsen branched out into air transportation shortly after WW II. It ran successfully until 1997
and then divested itself of its aircraft operating division. LN-NAE was one of several DC-3s
used initially by the company in the 1940s and 50s. It was a former RAF Dakota IV, KG363.
LN-NAE was written off in a crash on 2 April 1952 while on approach to Merignac Airport,
Bordeaux while on a charter flight from Madrid.