LN-MOB Douglas DC-7C Seven Seas (c/n 44927)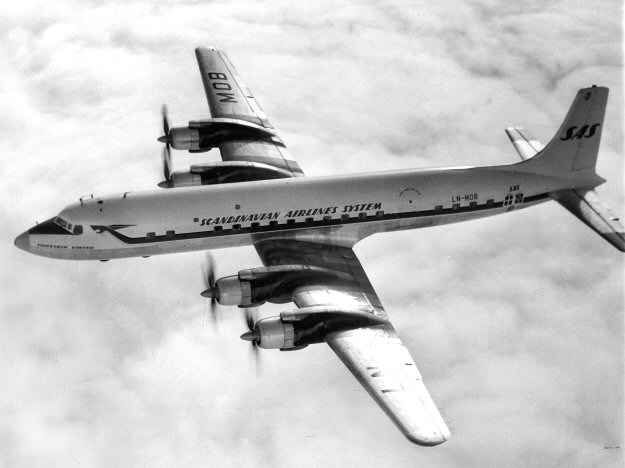 SAS had long been (since 1954) a pioneer in the "Over the Pole" routes from both the USA and
Japan to Scandinavia. Delivery of a fleet of 16 DC-7Cs allowed them to continue this tradition on
a non-stop basis. The DC-7C was also instrumental in making SAS the first airline to operate a
round-the-world route over Polar regions. LN-MOB was the second aircraft delivered to the
airline and went into operation in August of 1956. As has been stated elsewhere, the DC-7Cs
were short-lived in airline service due to the delivery of the first jets in the early 1960s and LN-MOB
was converted to a freighter and went to work for Riddle Airlines (as a DC-7CF) out of Miami in
1960. After a lengthy career as a freighter it was, until the 1990s, still in storage in Khartoum. In
view of the political situation in the Sudan today, I seriously doubt it is still in one piece.