LN-LAG Douglas DC-6 (c/n 43134)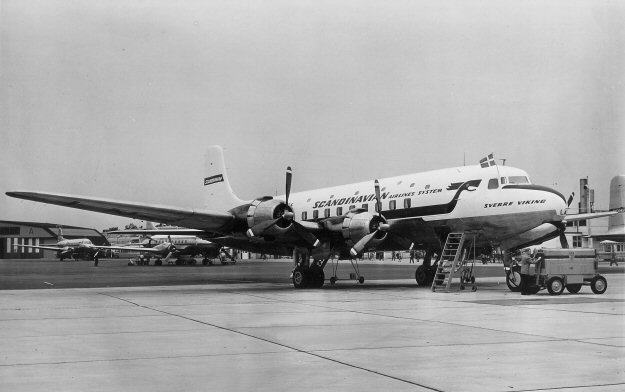 Here's a nice shot of LN-LAG

"Sverre Viking"

in newly painted white top at Copenhagen
Airport, circa 1952. Note KLM Convair 240 and SAS Scandia in the background. It was
one of 16* operated by the airline, most of which were registered in Sweden (only two were
LN- and two were OY-). When the DC-7s were delivered, this DC-6 was sold to Guest
Aeronaves in 1959 as XA-MUM.

* Actually there were 17 registered but SE-BDA was lost early on (4 July 1948) in a mid air
collision with an Avro York over Northwood, Middlesex, UK and another aircraft was
acquired to replace it.