LN-KLB Convair 440-75 Metropolitan (c/n 320)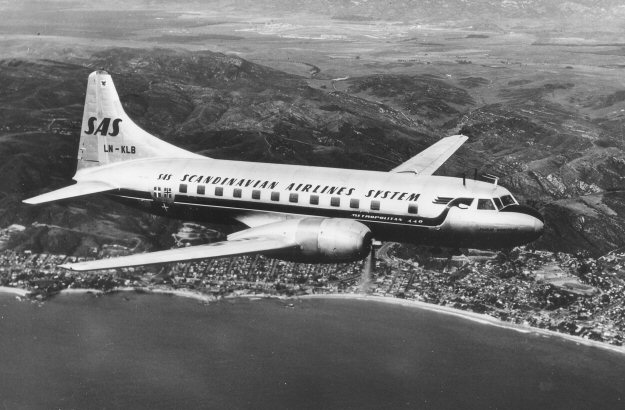 Two SAS-supplied images (above and below) of the same aircraft. LN-KLB (

"Ivar Viking"

)
was the first of 20 Metropolitans ordered by SAS and was delivered in March of 1956. They flew
it until the end of 1968 when it was sold to Linjeflyg as SE-CCX. It wound up as a fire fighting
practice machine at Stockholm's Bromma Airport in 1977.