LN-IAP Douglas DC-3 (c/n 9664)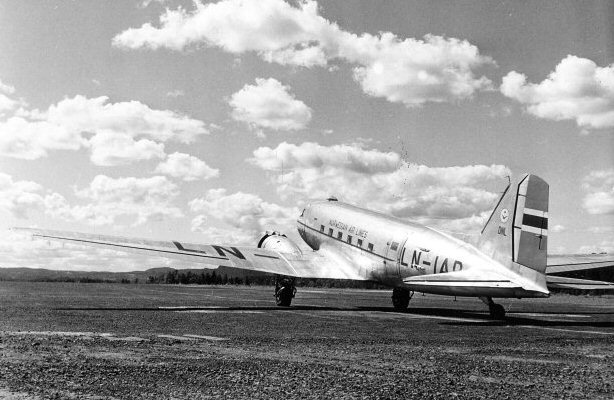 Here's LN-IAP

whilst in service with SAS predecessor Det Norske Luftfartsselskab, in the late
1940s. This was a former C-47A-35-DL (42-23802) and was delievered to DNL in 1946, who
named it

"Nordpol"

. Upon being absorbed into the SAS fleet, it was given the name

"Halvdan




Viking"

. as seen in the nice nose shot of it below outside the terminal building at Fornebu Airport,
Oslo, (circa early 1950s). In 1953 it went to the Royal Danish Air Force as K-681 and was
then acquired by the Danish Aviation Museum (Danmarks Flyvemuseum) in 1982 where it current-
ly resides, masquerading as OY-DDA.