LN-HAV Douglas DC-4 (c/n 7

469)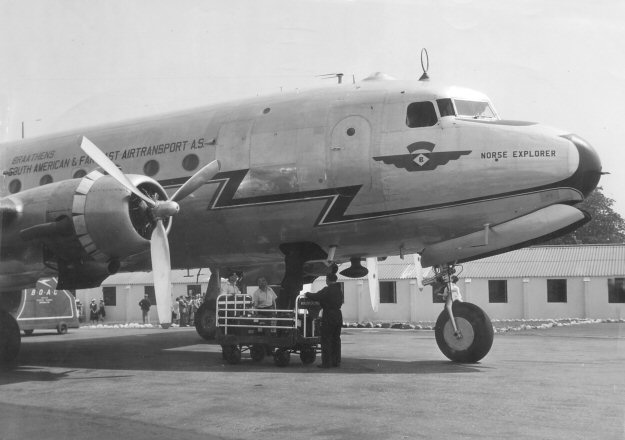 "Norse Explorer"

would make this LN-HAV of Braathen's SAFE. This photo was taken at Hurn
in 1947, before London Airport was open for international flights. I suspect the aircraft was in on
charter. This C-54A-5-DO (42-107450) was sold to Seaboard & Western Airlines in 1950 as
N1220V. It had many owners over the years, one of which was a freighter with TAA as VH-TAF.