LN-DAB Junkers W.34W (c/n 2832)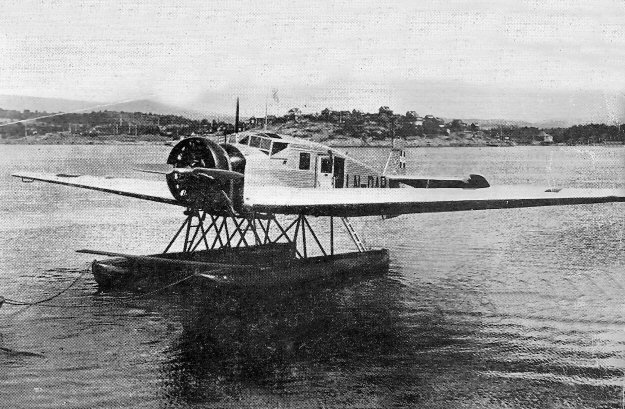 I suspect this W,34 was originally built as a floatplane (although in later years it had a wheel under-
carriage) since it is listed in Junkers records as a W.34W. It was actually the first aircraft of the
newly structured Det Norske Luftfartselskap Fred Oslen A/S delivered in June of 1935 and named
'Ternen' . It was initially operated on domestic services along the Norwegian coast, although just
prior to WW II it appears to have been converted to a landplane for mail service between Oslo
and Copenhagen. Although captured by the Nazis in April 1940, it survived the war and was not
withdrawn from service until 1946.. The grainy picture above came from an early DNL handout.