K-130 Airco DH.16 (c/n DH.16/1)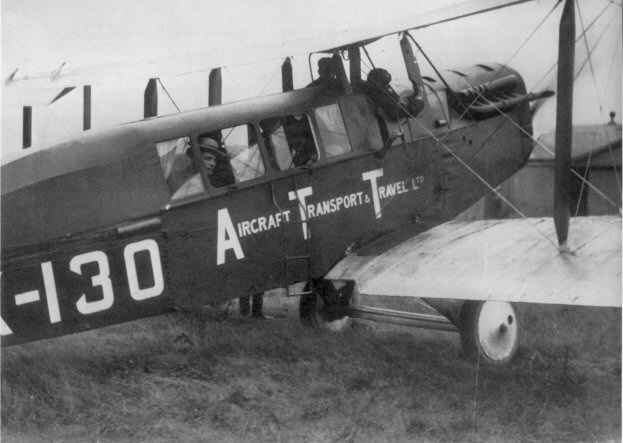 I'm not entirely happy with cropped images, but I discovered this one in an old album so thought
I'd include it. The DH.16 was a four passenger (as long as they weren't too large) development
of the DH.9 Aircraft Transport & Travel Ltd is generally accepted as being the UK's first airline
company. It was owned by George Holt Thomas, who, in fact, was also the owner of the manu-
facturer of the machine - Airco (the Aircraft Manufacturing Company), with Geoffrey de Havilland
as its chief designer. K-130 was re-registered G-EACT in 1919. At least nine DH.16s were built,
and, in fact, this is the aircraft type with which KLM commenced its services in 1920. When Air-
craft Transport & Travel went out of business in 1920, most of its DH.16s were stored at Croydon.
G-EACT was cancelled from the UK register in 1920.