I-URBE Savioa-Marchetti S.74 (c/n unknown)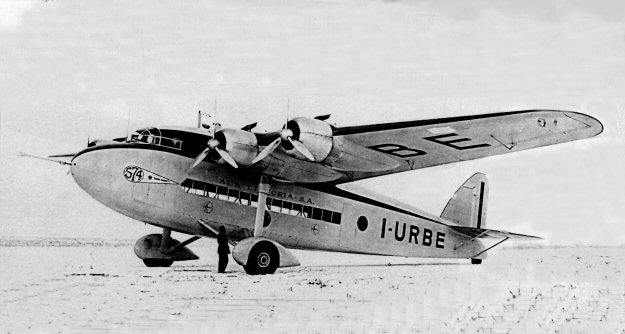 The S.74 broke Savioa-Marchetti's tradition with the long line of trimotors being the first four
engine design from this manufacturer. This mediocre image, along with the John Player & Sons
cigarette card take-off below, are the only illustrations I have of this aircraft. Only three were
built (I-ROMA, I-URBE and I-ALPE). At least two of them saw service in North Africa
during WW II.