I-LOVE Douglas DC-6 (c/n 43217)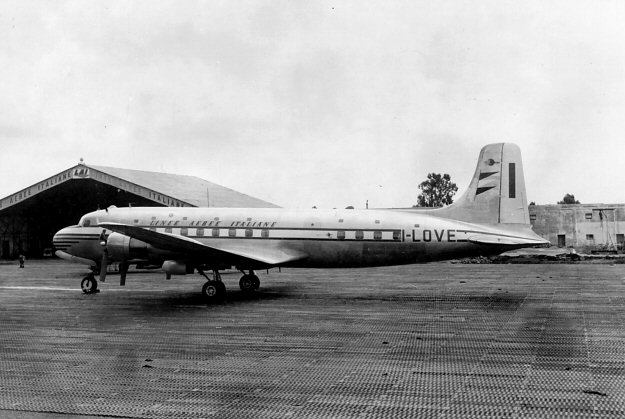 I-LOVE was the sister-ship of I-LADY (next c/n). It was delivered in October 1950. LAI had,
by then, expanded rapidly and was serving locations as far away as Shannon, Hamburg and Istanbul.
It assumed the identity of I-DIMT when it was absorbed by Alitalia and, like many Italian airliners, after
its stint as a civil airliner, passed to the Italian Air Force where it became MM61923 (in 1966).