I-LIFT Vickers 785 Viscount (c/n 326)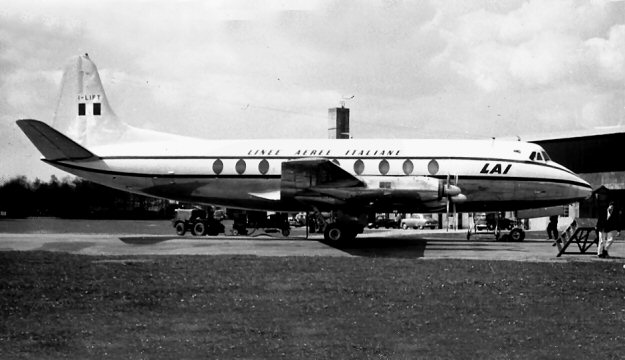 Rare shot by Rodney Brown taken at London Airport of one of the six original Viscounts
ordered by LAI in 1957. Delivered in April 1957, it was repainted in Alitalia livery in Oct-
ober of that year when the Italian flag carrier was created. I-LIFT was scrapped in 1971. .