I-LIFE Vickers 785 Viscount (c/n 325)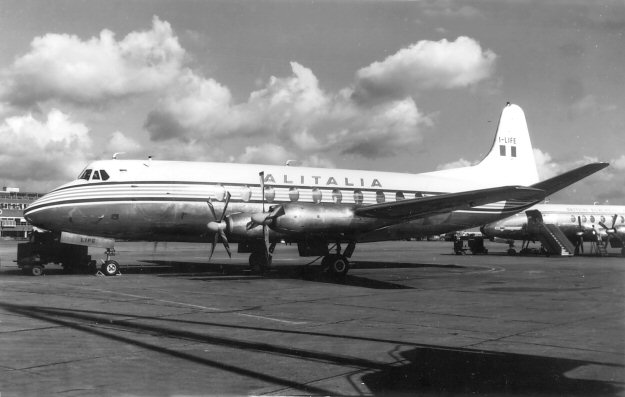 I-LIFE was one of an inital batch of five Viscounts originally ordered by LAI (hence their I-Lxxx
series registrations) but which passed almost as soon as they were delivered to Alitalia.. They were
later augmented by a dozen or so more ex Northeast Airlines machines. Jennifer Gradidge took this
nice shot at London in the early 1960s. I-LIFE went to Somali Airlines as 6O-SAK in 1969.