I-LIDA Douglas DC-3 (c/n 4261)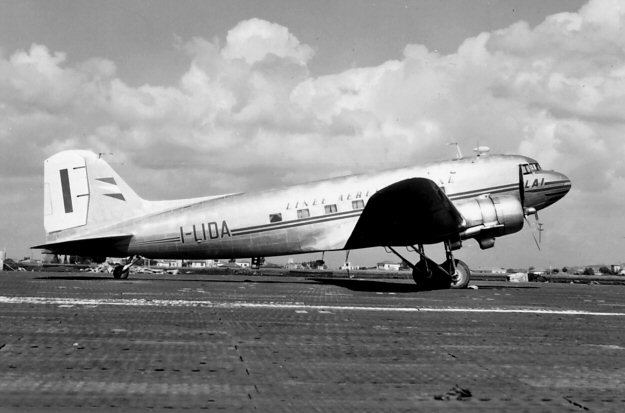 Linee Aeree Italiane was set up in 1946 with considerable backing from TWA, as evidenced by
the livery of this DC-3. LAI merged with Alitalia in 1957 which then changed its corporate name
to Alitalia - LAI, a title which still officially holds. LAI were one of the strongest of the myriad of
small airlines which sprung up in Italy following WW II, due, partly, to its US backing. I-LIDA
was one of a dozen DC-3s operated by the airline. It was an early C-47-DL (41-7774) which
passed to Alitalia after the merger. When Alitalia updated its fleet, I-LIDA wound up, in 1960,
as a C-47 with the Italian Air Force. The nose close-up shot below is most likely the same aircraft.
Note TWA Connie in background.