I-LADY Douglas DC-6 (c/n 43216)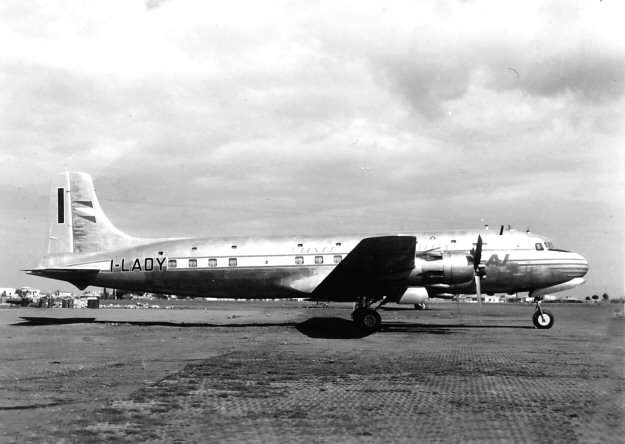 The Italian Civil Aviation Authority (ENAC) has long allowed aircraft owners to play the "four
letter word game" with their registrations. Two of the "cutest" examples were the DC-6s employed
by LAI, I-LADY and I-LOVE. LAI were gracious enough to send me photographs of both of
them back in 1951. They also had another one delivered in 1950, I-LUCK (no photo) and which,
despite its rego, came to grief at Milan's Malpensa Airport on 23 December 1956 when it overran
the runway and was damaged beyond repair. Luckily their were no fatalities, although for the
survivors it probably put a damper on their Chritmas! Perhaps the registration had something to do
with the outcomne after all. Anyway, LAI acquired five more DC-6s were later in the 1950s. (They
were I-LAND, I-LEAD, I-LIKE, I-LINE, and I-LYNX) and all the ones remaining in 1957 passed
to Alitalia.