I-FBAA Savioa-Marchetti S.66 (c/n unknown)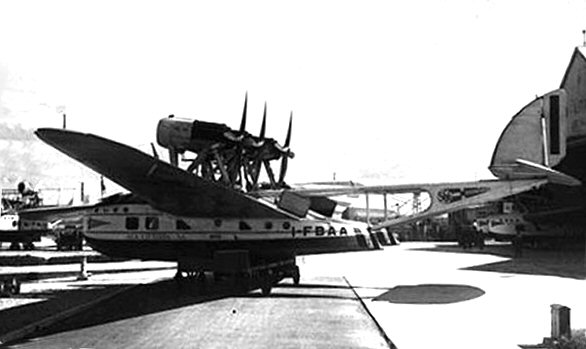 Some 23 S.66s were built. It was basically an enhancement of the earlier S.55, and re-
tained the unique three-engined twin boom layout.. Initial customers were Aero Expresso
Italiano and SAM. These passed to Ala Littoria in 1934 upon the formation of that airline.
A rendition from a John Player & Sons cigarette card (circa 1938) of the prototype I-ABRA
appears below. Many S.66s were still going strong at the outbreak of WW II.