I-FANO Cant Z.506A (c/n 297)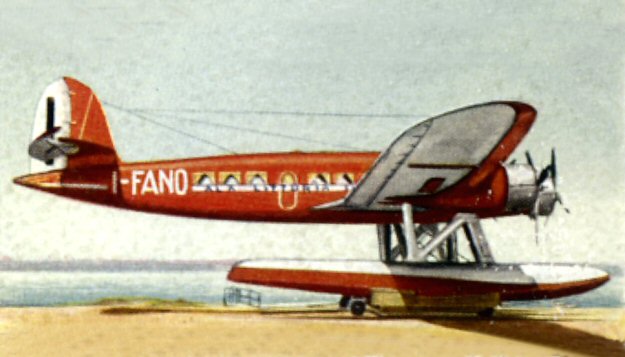 Well, the best I can do for a civilian Z.506 is this John Player & Sons cigarette card take-off.
The type is sufficiently important, however, to warrant an entry. At least 15 of these rather
handsome looking seaplanes were used on Ali Littoria's Mediterranean routes and, in particular,
the Rome-Cadiz service during the Spanish Civil War. (Five were later seconded to the Nation-
alist forces). Although designed as a mailplane, a 12-14 passenger configuration was standard.
Power was supplied by three 750 hp Alpha Romeo 126 RC34 engines. If any viewer can supply
a reasonably crisp actual photograph of a Z.506 I would be eternally grateful.