I-EGEO Savoia-Marchetti S,66 (c/n ?)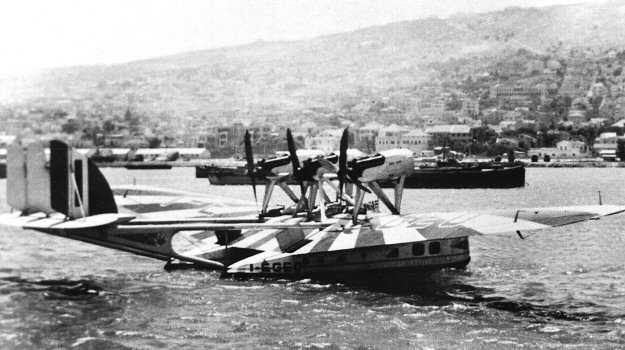 This image of a S.66 of Ala Littoria's fleet came from the Barry Maclean collection. Barry's caption
stated that the shot was taken at Alexandria in 1939. Clearly this is not the venue since I have been
to Alexandria and can attest that the local terrain is flat as a dab! I was recently (June 2007) contact-
ed by Ronald Guy in Israel who indicates that the backdrop is probably either Haifa or Trieste, (and
most likely Haifa). Ala Littoria, at the time, had a route, flown by S.66s, from Trieste to Haifa, with
intermediate stops in Brindisi, Athens and Rhodes.