I-EBRO Douglas DC-3 (c/n 7325)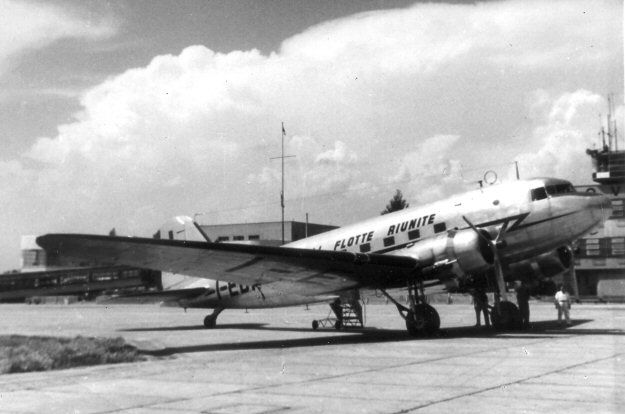 In 1949 ALI absorbed three competitors - Societa Italiano Servizi Aerei (SISA), Transadriatica
and Airone. The resultant airline became known as ALI Flotte Ruinite. Despiute a rather extensive
network the airline went out of business in 1952. Most of its routes were taken over by LAI.
I-EBRO was a C-53-DO (42-15530) acquired just before the airline went under. It passed
briefly to LAI but was almost imnmediately seconded to the Italian Air Force as MM61817.