I-DALV Douglas DC-4 (c/n 10351)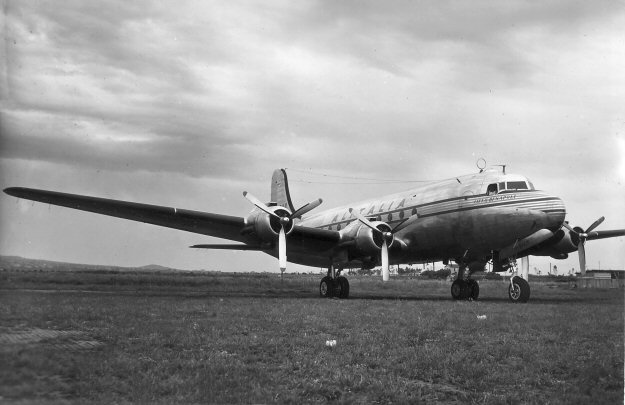 I-DALV (the name

"Citta de Napoli"

is clearly visible on the original Alitalia print) was
one of four DC-4s operated by the national Italian airline. It was formerly Pan American's
N88919

"Clipper Panama"

and before that a USAAF C-54A-15-DC (42-72246).
It was Douglas' 25th conversion of a C-54 to full DC-4 standard. Following its stint with
Alitalia it went to California Eastern Airlines as N1436V in 1954 and then to Air Charter
Ltd as G-AOFW. In 1964 it was converted to an Aviation Traders ATL-98 Carvair..