I-DALA Fiat G.12L (c/n 95)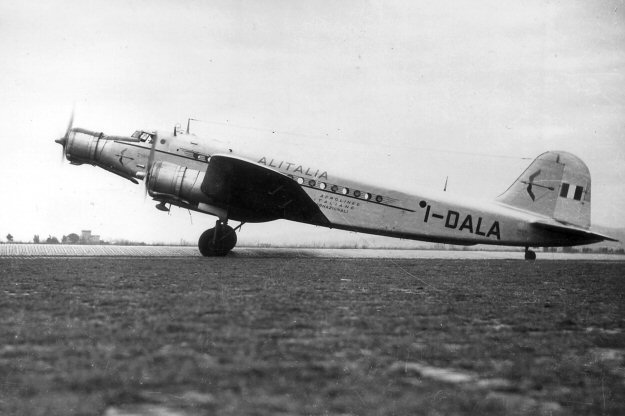 The Fiat G.12 series was a pre-war design originally destined for the routes of Ala Littoria
and ALI. Since the prototype did not fly until 1940 all production went to the military.
After WW II production recommenced with the G.18L (long bodied) version, which seated
up to 18 passengers. It became the mainstay of the newly formed Alitalia and approximately
nine or ten of the G.18L and earlier CA series was operated by the airline. ALI, meanwhile,
opted for the updated G.212. The inscription on the fuselage forward of the door reads
"Aerolinee Italiane Internazionali"