I-DABE Aerospatiale SE.210 Caravelle 6N (c/n 72)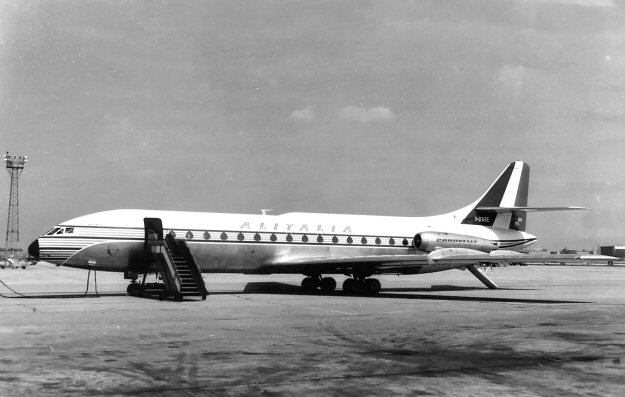 Another Jennifer Gradidge image acquired for my still-born publication "Airlines and Airliners of
Yesteryear". London Airport, early 1960s, when I -DABE was brand new. Alitaia would go on
to acquire 20 Caravelles and operated them on their extensive routes from Rome to the capitals of
Europe. This aircraft was eventually withdrawn from use in 1976 and used for spares.