I-ALFA Cant-22 (c/n 230)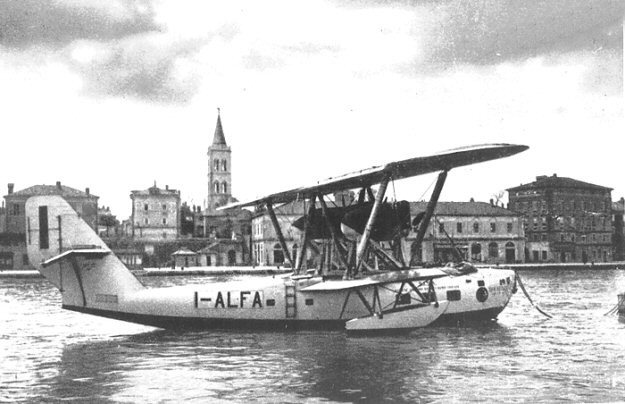 I-ALFA was one of five (at least) Cant-22s operated by Societa Italiana Servizi Aerei (SISA) in the
late 1920s / early 1930s. All were named, this one being

'San Sergio

'. The airline flew this, plus
several other flying boat types on routes from Rome to Malta, Tripoli, Genoa, Marseilles, Barcelona,
Palermo and Tunis, as well as to several cities along the Dalmatia coast. In August 1934 the airline
merged with Aero Expresso Itialiana (AEI) to form the national airline Ala Littoria. This post-card
shot, via Valter Battistoni, shows I-ALFA in the harbor of the Dalmatian city of Zadar (in what is now
Croatia) probably in the late 1920s. On 20 February 1936 the aircraft hit the statue of S.Eufemia on
the top of the church bell-tower at Rovigno (now Rovinj, Croatia) The Captain and one passenger
died, whilst the other four crew members were seriously injured.