HB-IXI Junkers Ju 86B-0 (c/n 0008)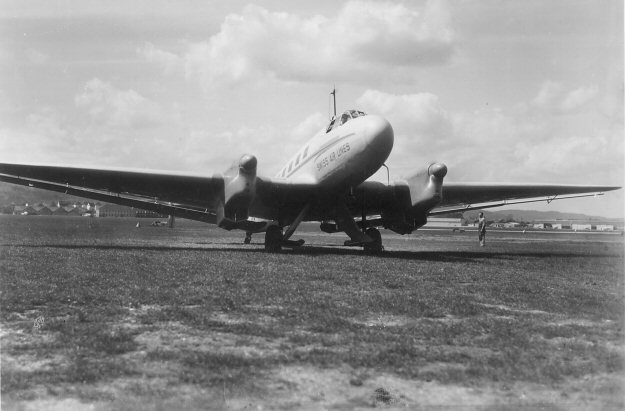 Swissair only operated two Junkers Ju 86s. The other was HB-IXE (c/n 0951), also a B-0
but which, after conversion to Z1 standard with BMW 132 engines, was re-registered HB-IXA
I have never seen a photograph of the latter, and am making the assumption that the image above
is of the first one, HB-IXI. The take off from the John Player & Sons cigarette card card (below)
gives an impression of the general livery, although the photograph shows a cheat line, whereas the
color image does not. Finally, at the foot of the page is a very rough image of this aircraft from the
Kenneth Tilley collection. HB-IXI was delivered in April of 1936, and HB-IXE in February of
1937. The latter machine was destroyed at Constance in July 1939 due to an engine fire. I believe
HB-IXI survived WW II and was withdrawn from service somewhere around 1950.