HB-ITE Douglas DC-2-115D (c/n 1322)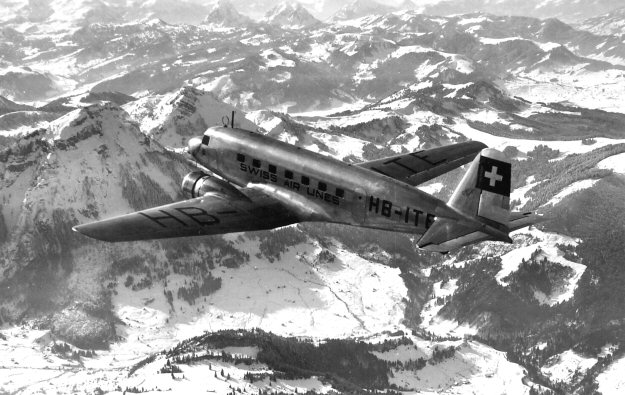 It's tough to pick out this silver and black DC-2 from the silver and black background of the Alps.
According to this post-card narrative, HB-ITE was over "Voralpen und Mythen" when this shot was
taken. Swissair purchased four DC-2s new from Fokker, the European Douglas agents in 1934/35.
These were augmented with two other "previously owned" machines in 1936. HB-ITE was sold
to Phoenix Airlines in South Africa in 1952 as ZS-DFW. It crashed and was written off near
Khartoum later that same year.
The take off of the John Player & Sons cigarette card, below, appears to illustrate the first DC-2
acquired by Swissair,

HB-ITI

(c/n 1321).