HB-IRT Convair 240-11 (c/n 133)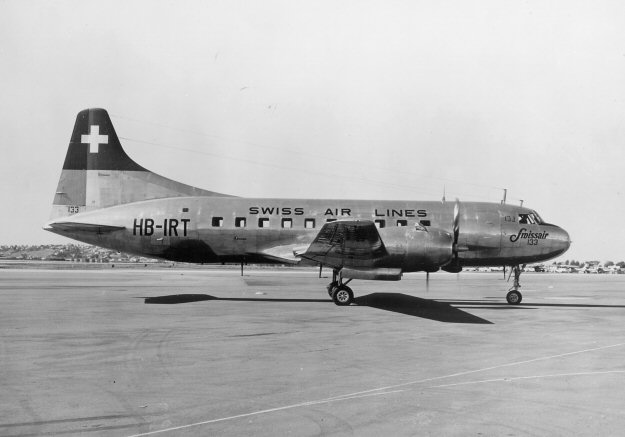 Consolidated Vultee, in San Diego, took excellent pictures of every one of the Convair 240s
they manufactured in the 1940s. Here is an example. Swisair ordered four Convairliners in
1949 and augmented these with the purchase of three more from KLM (Model 240-4s) in
1953. The original four were sold to Mohawk Airlines in 1956, this one becoming N1018C.