HB-IRI Douglas DC-3 (c/n 1946)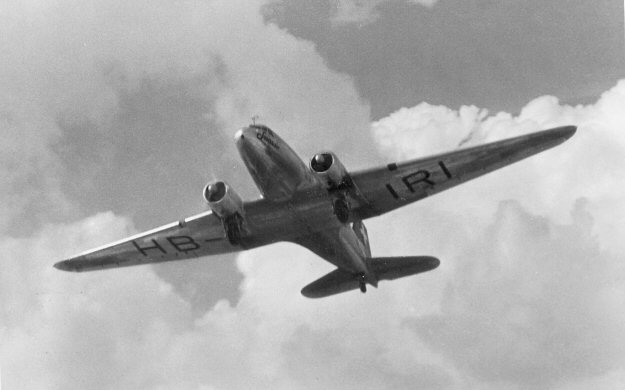 In 1937 Swissair purchased five new DC-3s from the Fokker licensed production line in Holland.
Initially these aircraft were built from kits supplied by Douglas. Later machines (like HB-IRI) were
produced from scratch in Europe, with only the engines and instruments being imported. HB-IRI
was actually Swissair's second DC-3. After WW II it was exported to the USA, (along with its
stablemate HB-IRA) and wound up with Ozark Airlines as N142D.