HB-IKA Fieseler Fi 156C-2 Storch (c/n 741)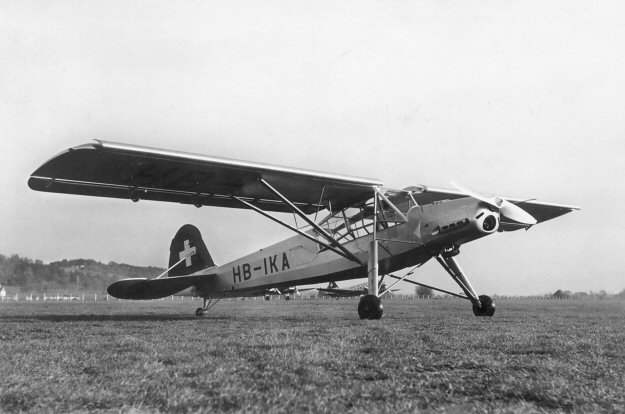 Swissair sent me this photograph in the 1940s. I can only assume they used this machine for
training and/or photographic reconnaissance purposes. Some Swiss registers show this as a
Mraz K-65 Cap. Tovarna Letadel Inz. J. Mráz in Czechoslovakia produced the majority of
these STOL aircraft since the main Fieseler plant was tied up with Me 109 production. If,
however, this aircraft was produced during WW II (and I believe it was) it should, theoretically,
still be a Fieseler Storch. i.e. Boeing B-17s produced by Douglas are not referred to, generically,
as Douglas B-17s . This aircraft was sold in Germany as D-EKUS in the early 1950s. So far
as I know it was the only Storch operated by Swissair.