HB-ICU Aerospatiale Sud Est SE.210 Caravelle 3 (c/n 123)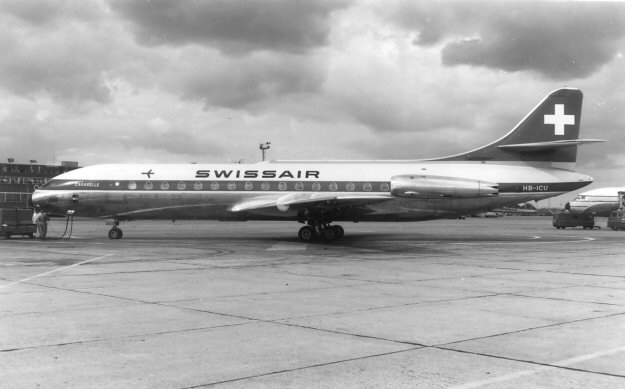 Swissair operated 9 Caravelles, all of them leased, mostly from SAS. This shot was taken by
Jennifer Gradidge at London Airport in the mid 1960s. They were used on the "prime" routes
from Zurich and Geneva to London, Paris, Stockholm, etc, thus relegating the Metropolitans to
less densely traveled services. A Caravelle-dedicated website at
http://www.applicsoft.net/se210/cn123.htm
illustrates c/n 123 in various liveries following its Swissair operation.