HB-ICB Convair 990 Coronado (c/n 11)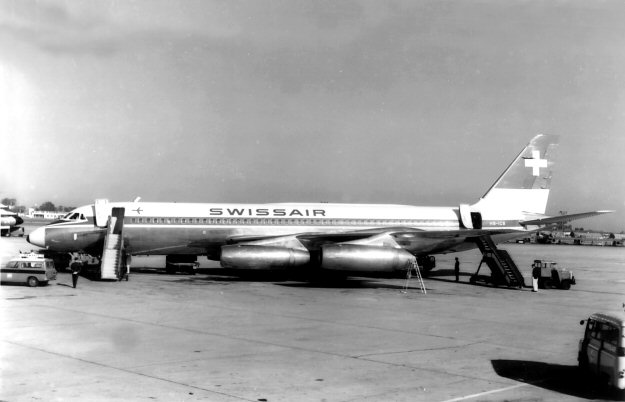 Another of Jennifer Gradidge's London Airport shots. Circa 1963. Swissair ordered eight
Convair 990s in 1962 and dubbed them "Coronado", a name which stuck and was then more
or less universally used. Several of them were leased out almost immediately to SAS. The
990 was an effort by General Dynamics to upgrade the Convair 880 (extra capacity, basically)
although despite the sales pitch that the aircraft was faster than its contemporaries, the design
was too late on the scene to make an impact on a market which had already been captured by
Boeing and Douglas. HB-ICB was delivered in 1962 and scrapped in 1974.