HB-IBK Douglas DC-7C Seven Seas (c/n 45061)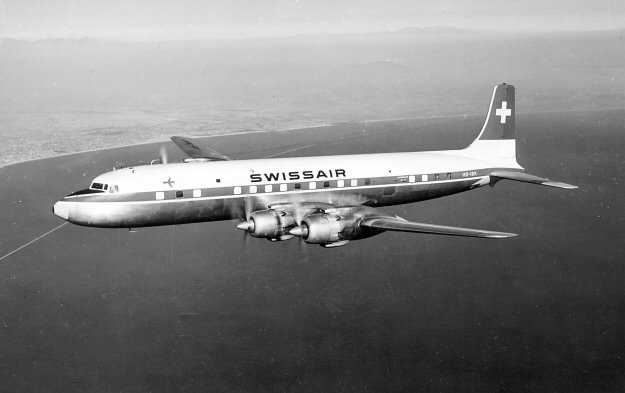 Here's a nice manufacturer's photograph of Swissair's first DC-7C Seven Seas over Long Beach
harbor on a pre-delivery test flight. Swissair purchased five of these, the ultimate in piston engined
airliners, in 1956 for use on their trans-Atlantic service from Zurich to New York. . They weren't
in operation long, being quickly usurped by the onset of the pure jets. This one was sold to SAS
(who had a capacity problem at the time) in 1962 as LN-MOG.. They only retained it for a year
before selling it to the French Air Force (L'Armee de L'Air) as 45061/85-CA It was preserved
and wound up in the Musee de L'Air at Le Bourget Airport in Paris.