HA-MOC Ilyushin IL-18 (c/n 181002903)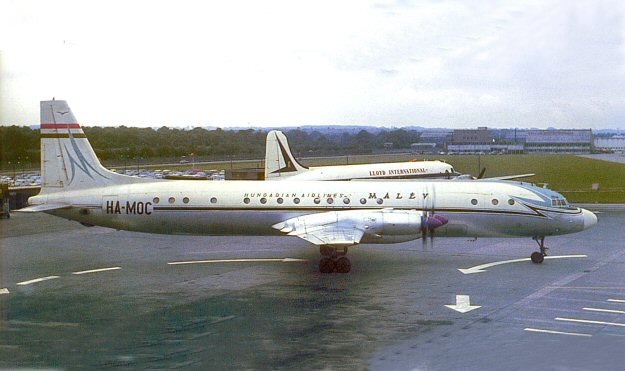 The arrow markings on the taxi way appear to be conflicting as this Malev IL-18 wends its way out
to the active, circa early 1960s. Image via

Gábor Toth. Hungarian aviation historian Dr. Szabo
Miklos advises that the venue was London Heathrow. Note Lloyd International DC-4 in the back-
ground. HA-MOC was delivered to Malev in March 1961. On 28 August 1971 whilst descending
on an ILS approach to Copenhagen Airport's Runway 22L, the IL-18 flew into the sea. Only two
passengers survived out of a total of 34 souls on board.