HA-MOA Ilyushin IL-18 (c/n 180001903)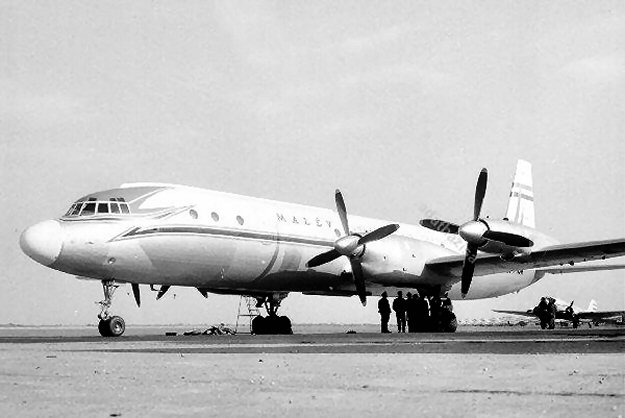 The Ilyushin Il-18, introduced in 1957 was the Russian equivalent of the Lockheed L188 Electra
and was just as durable and reliable as the American prop-jet airliner. In fact, several were still
in use in 2011, many acheiving over 45,000 flight hours. Malev ordered a fleet of eight, the first
of which, HA-MOA, was delivered in 1960. Hungary was, in fact, the first of the Soviet bloc
nations to receive the turboprop. With the delivery of this machine the airline was able to open up
service to the Middle East and North Africa. The two images here, via the

Gábor Toth.collection,
show (above) HA-MOA in early Malev livery and (below) heading a line up of aircraft including
its succesors the Tu-134A and Tu-154 airliners.