HA-MAC Ilyushin Il-14M (c/n 147001424)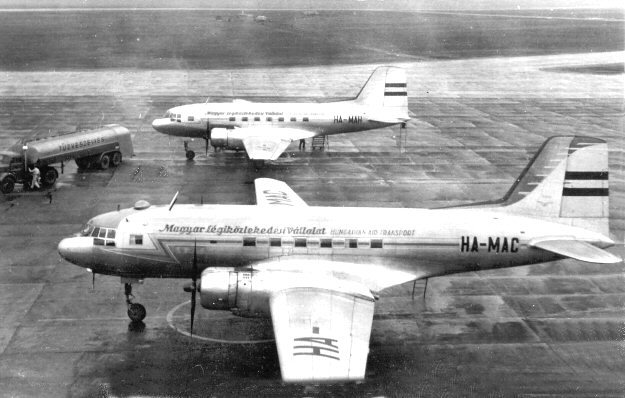 I would suspect that this shot, from the

Gábor Toth.collection, was probably taken around 1958
since the titling on these Hungarian national IL-14s is written in full as Magyar Legikozlekesi Vallalat
Hangarian Air Transport, and had yet to be reduced to the later more commonly used Malev. The
aircraft in the background is HA-MAH. When sold to Aeroflot in 1970 it became CCCP-41851.