HA-LIS Lisunov LI-2T (c/n 23441301)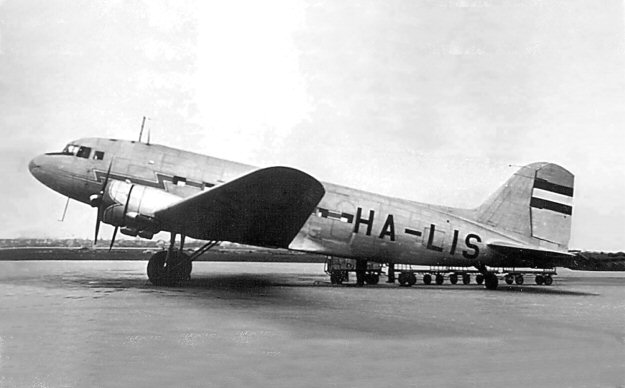 Delivered to the Hungarian People's Army in 1952 as as '301'. Civlianized in 1957 for
Malev. When withdrawn from active use in the early 1960s it was mounted on a plinth in
an amusement park in Pécs. In 2004 it was removed when it was decided to restore it
with possibly a view to making it airworthy. In the event I believe it is now a static exhibit
at the Military History Museum at Szolnok painted up in its military guise as 301.