HA-LIR Lisunov Li-2T (c/n 23441303)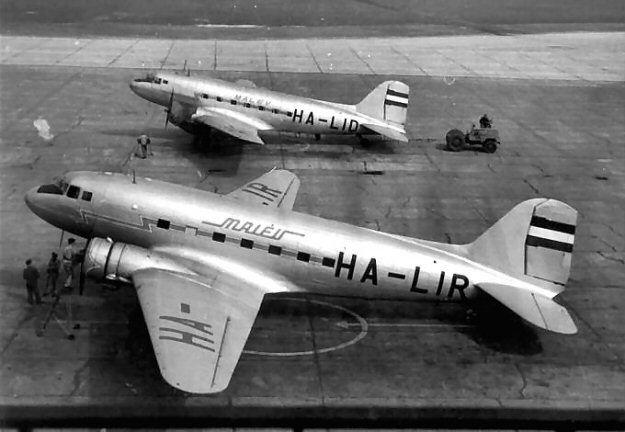 Here's a nice shot of HA-LIR in company with HA-LID on the apron at Budapest, possibly in
the early 1960s, judging by the stylized script of the Malev titling.. Image from the Gábor Toth
collection HA-LIR was a relatively late model Li-2 and was delivered to the Hungarian Air
Force in 1952. It passed to Malev in 1956. It was withdrawn from active service in 1962
and by 1964 was exhibited at an amusement Park in Debrecen. For some odd reason (or a
red tape screw up) it was scrapped in 2000 and sold for scrap metal.