HA-LIG Lisunov Li-2T (c/n 18426601)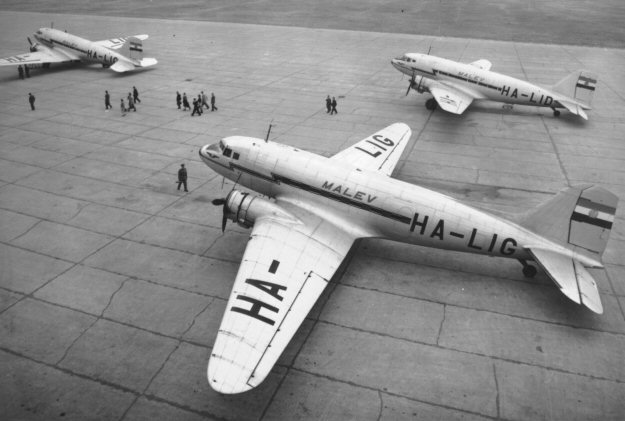 Here's a very nice ramp shot from the Gábor Toth collection of three Malev Li-2s headed up by
HA-LIG in the late 1950s. The foreground machine was delivered to Maszovlet in 1947 and a
photo of it in that titling appears below. It was converted to a freighter in 1957. In 1962 it
forced landed on a beach at Tatabánya and was displayed there for a number of years before
being scrapped in 1968. .