H-NAED Fokker F.VIII (c/n 5041)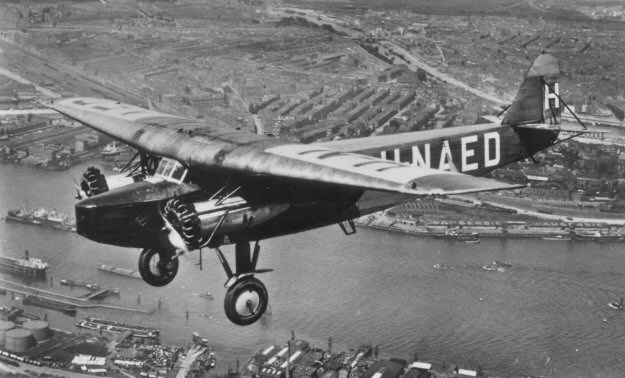 H-NAED was one of 11 Fokker F.VIIIs built (and three of those were built in Hungary by
Manfred Weiss). When Gnome-Rhone in France began building the new Bristol Jupiter engine
under licence, they were able to boost it to a rating of 500 hp. Fokker decided, then, in the
F.VIII to eliminate the third engine (although it had originally been design as a tri-motor) and
were able to use the nose section as an additional baggage hold. H-NAED was re-registered
PH-AED in 1929 and then went to the Dutch Antilles as PJ-AED in 1937, (see image below
taken in Curacao in 1938). In 1939 some reason this was changed to PJ-AID in 1939, but
very soon afterward (April 1939) it was sold in Venezuela, although was written off after a'
very short while on the LV- register.