H-NABF Airco D.H.9 (c/n P.32E)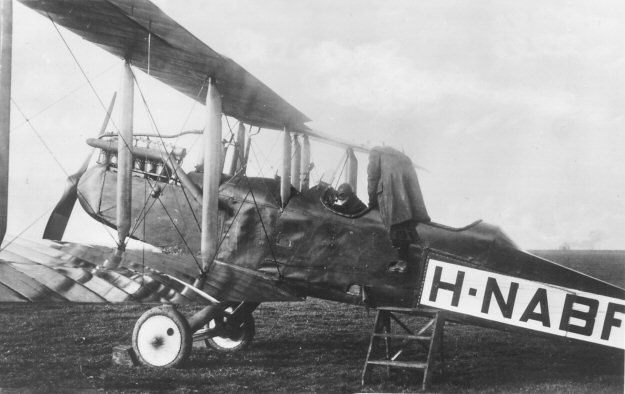 This was one of the D.H.9s with which KLM inaugurated services from Amsterdam to London
in 1919. It was a WW I surplus machine, first serialed to the RFC as H5889. It was civilianized
onto the UK civil register in 1919 as G-EAOZ before being registered in Holland as H-NABF.
When KLM began expanding its services to other Northern Eiropean cities, Fokker F.IIs and
IIIs were used in preference to the de Havillands.