H-NABC Fokker F.II (c/n 1500)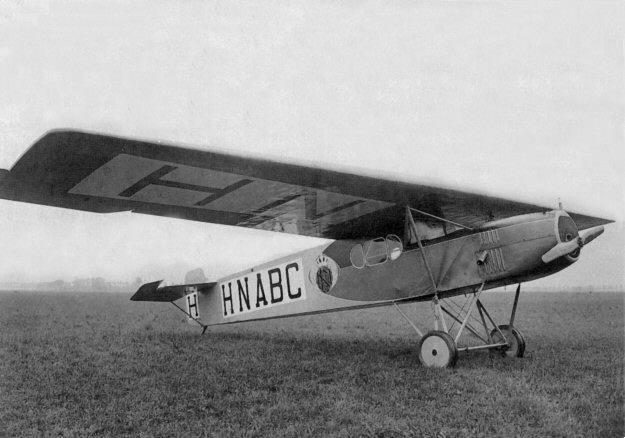 Most of my early KLM material was acquired from KLM in the 1940s. Many of the images were
on post cards although some came from pamphlets, etc. Airlines were most generous in those days
in supplying keen air cadets, such as myself, with photographs of their current and historical aircraft.
The machine illustrated above was, in fact, the first production Fokker F.II and was flown in from
Germany in 1920 where it went to KLM. It was previously D-57, and was later to sold in Belgium
to SABENA as O-BAIC (later OO-AIC). The Dutch signwriter, in painting on the registration,
did not realize that a dash should be present between the "H" and the "N" - a condition which was
rectified fairly soon afterward! KLM was incorporated on 7 October 1919, making it the world's
oldest airline. Regular services between Amsterdam and most of the capitals and major cities of
northern Europe commenced in 1921 using primarily Fokker F.IIs and F.IIIs. Incredibly, even
this veteran carrier was unable to overcome the business downturn experienced in the early years
of the new millenium and was bought out by Air France in 2004. Although still operating under
the KLM banner, the airline is now, in fact, a subsidiary of the French national carrier.