H-MACE Junkers F.13 (c/n J.0639)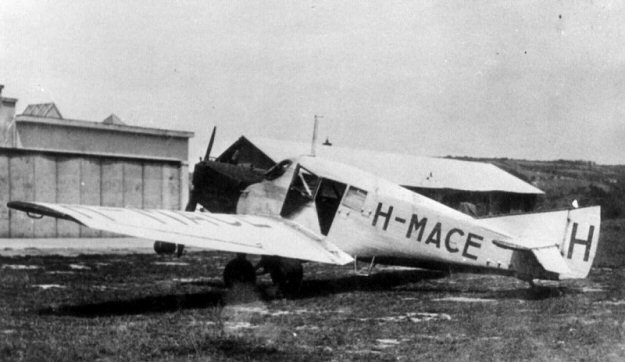 Aero Express was more or less forced out of existence when the countries of south-east
Europe began forming their own national airline companies, thus divorcing themselves
from the German-sponsored, Junkers held consortium. In the case of Hungary the
airline which took over Aero Express' routes (by then no longer all seaplane services)
was Magyar Legiforgalmi (Malert). H-MACE had come in from Germany in February
1923 where it had been D-227. Malert did not want it and in 1927 it went to the
Spanish carrier UAE (Union Aerea Espanola) as M-CBBA, but returned to Germany
soon after as D-227 where it was used as a test bed for metal propellors. Returning to
UAE in 1931, it was re-registered EC-BBA, and named 'Gallina'. It is believed to
have been destroyed during the Spanish Civil War.